Careers
Youth Connexions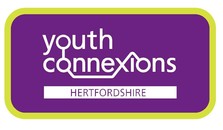 Robert Barclay Academy believes that careers education is vital to the work of the school and we work alongside YC Herts, and a number of other agencies, to ensure that our students receive good careers advice, information and guidance. Our YC Herts Careers Advisor, Mr Paul Woodcock, is in school each week providing one-to-one careers advice for identified students and works with all students during times of transition, such as choosing options, Year 11 or Year 13. Click on the logo above or here to find out more about the services and guidance YC Herts can provide, including lots of information and searching for jobs, apprenticeships, school leaver opportunities, part time work, education opportunities, further careers guidance and much more.
START

We have registered with 'Start' to offer students a fantastic platform for careers advice and guidance. All students will be encouraged to sign up to this free resource. Please watch this video to find out more information about Start.
The following guides will give you more information about how to get Start up and running, including how parents can help their children to gain the best careers guidance:
Reynolds Foods
W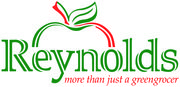 e are lucky to have teamed up with Reynolds Foods, a dynamic catering business based in Waltham Cross, employing over 800 locally and 1000 nationally, as our Careers Partner for 2018-9. They have a range of experience and have lots of different job types within their organisation. There will be a number of events, visits and opportunities for our students from this partnership, including information on apprenticeships, employment and curriculum links – more details as the year progresses!
Other Websites worth a look:
This is the national site for almost all Apprenticeship applications nationwide. You will need to register an account with them (it's free!) but then you can search and apply for apprenticeships that you are interested in.
Great site for finding out about the local learning opportunities for post-16 education
https://nationalcareersservice.direct.gov.uk
Lots of useful information, plenty of careers information, including how to choose careers by using some of the on-line inventories available. Also points you to on-line help and call centres for careers guidance.
Really user-friendly site, the 'Buzz' test is especially fun to do and might help reinforce career planning or help you think in a different direction. Great video clips and other careers tools to help young people decide.
Great site for videos. Lots and lots of people talking about their careers, what brought them into it and what the job is really like. You just choose the career area you're thinking of and then choose who you would like to listen to; very inspirational and the videos are short!
As it says, if you're not thinking about University after Level 3 qualifications then take a look at this site. Not only is it packed with advice about opportunities, but it also carries live vacancies. Not all the vacancies or opportunities will be in your locality, so you have to decide what to do at that point.
This site is mostly associated with STEM opportunities and information, which include great work experience and investigative site opportunities (really boost your CV or UCAS statement). It also now covers the 'Year in Industry' which is a must-visit site for Level 3 students thinking of taking a working gap year before Uni.
Another really good site for obtaining localised information on careers and opportunities, as well as local careers themed events, case stories and magazine type news. The first page on the website invites you to say where you are. After that all the news, stories and opportunities are focussed only on your geographical area.
Very popular site for everything about University. It gives lots of information about all aspects, including living costs.
Again, really for those applying to University, but a really good place to go to for advice on that all-important UCAS Personal Statement!
The Gatsby Benchmark
At RBA we work to the 'Gatsby Benchmark' in order to fulfil our requirements to students about good careers guidance. We track our progress towards these benchmarks with our local advisor and the Compass tracking tool.
For more information on the school overview for careers, please contact Mr T Johnston, Deputy Headteacher.