Governor Profiles
A list of the relevant business and pecuniary interests for our Governing Body can be found here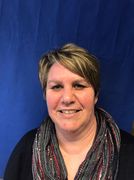 Dawn Warwick - Chair of Governors (Parent)
I have lived in Nazeing with my family for over 20 years. As a working Mum I offer some of my time to be active in fundraising for the school with the Parents' Association. I worked in the private sector for many years for a high street retailer in managerial, marketing and training roles, changing career after my daughter was born to that of teaching. My daughter attended the school and with the help and focus of her teachers she has now graduated from university and is training to be a teacher. I wanted to explore how as a parent and member of the wider community I could have input into the education and future opportunities for our young people. Joining the governing body has filled that remit and it continues to be both challenging and rewarding.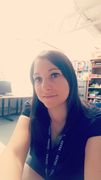 Daniela Schillaci-Rowland - Vice Chair of Governors (Co-Opted)
I have been a Governor at Robert Barclay Academy since 2016. My decision for this was to give something back to the local community in which I live. I began my career working in a Hertfordshire school, before moving to a London school for an alternative experience. In 2016 I returned to working in a Hertfordshire school to give me more time to spend with my young family. Education can, and does, make young people's dreams happen, and I feel The Scholars' Education Trust and The Robert Barclay Academy offers this to many young people......and I want to be part of this by supporting the school on this exciting journey! I am currently the Vice Chair of Governors and have a particular interest in educational developments, Ofsted and student emotional and academic progress.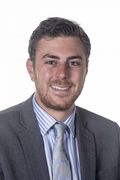 Ollie Draine
I was born and raised in St Albans having attended Verulam Boys School. I have been working for the Trust for 10 years and during that time have held various roles within it, I have been a Staff governor with Sir John Lawes and have now transferred to Robert Barclay Academy as a Trust Link Governor.
I am passionate about technology and the role it plays in everything from enhancing teaching in the classroom to streamlining back office functionality to make the trust work smoothly.
Previously I have worked for various IT companies and also worked within the Payment Card Industry implementing back end processing systems.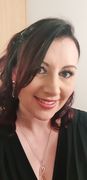 June Howard - Parent Governor
My daughter joined Robert Barclay Academy (RBA) in 2018 as a year seven. Her experiences within primary school had been quite difficult. I was extremely impressed with how well she settled into RBA and also impressed with how the school was run. From the very start I felt as though those involved with the school really cared about the pupils. It made me realise I had definitely made the right choice.
I became aware that RBA was working on wellbeing and mental health. Within my professional life I am an Occupational Health Manager for a construction company, looking after the physical and mental health and well-being of employees. In my personal life I have experience of mental health issues and dealing with traumatic life experiences. With the two combined my hope is to support the staff at RBA with the health and well-being of both the staff and pupils.
I feel extremely proud to be part of a great team of staff and governors. I hope that my contribution will help towards continuous improvement for a school which is rising up the ranks and will no doubt be one of the best in the not too distant future.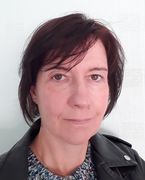 Elizabeth Lawrance (Co-Opted)
I have been a primary school teacher since 2009 and am currently teaching at Nazeing Primary School, in KS1. I have worked in several schools in both Essex and Hertfordshire over the years. I was a registered childminder from 2004 to 2009 and prior to that I was a project manager for the Parks Department at the London Borough of Enfield for thirteen years. I have a BA (Hons) Degree in Landscape Architecture from Heriot-Watt University, Edinburgh.
I have two grown up sons and I know what it is like to be a parent of children going through all the different stages of primary, secondary, university and non-academic further education in England. I am passionate about helping people to reach their full potential and finding the right route for learning based on their individual needs and strengths. I have a special interest in the transition steps between primary and secondary school, behaviour for learning and the pastoral systems used to support students and families alike. I have seen the Robert Barclay Academy go from strength to strength since I first became a governor and I will continue to support the school in these key areas.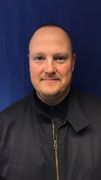 John Smith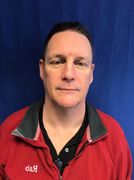 David Whitelegg